My Story
Yá'át'ééh, Shí éi Eugenia M Stanley Yinishyé.  I am Tábąąhá (Waters Edge Clan) born for Tódich'ii'nii (Bitter Water Clan).  I have 4 beautiful children with my loving husband, Derwin Stanley and we reside on the Navajo Nation in Northern, New Mexico.
I have been weaving now for going on 15 years. My mother was my instructor who introduced warping and basic block textile weaving to me. From there I decided I wanted to show my creative side to weaving.
I dreamt of many designs and patterns that I turned into masterpieces.  Teaching myself many new designs, while also being self taught at weaving rug dresses, keychain rugs, rug purses, pillows and now round rugs. I am also a self taught carder and spinner from sheep wool into yarn.  Which I use in many of my weavings.  
I have many creations from my weavings and sewing, to collaborations with others that shows you how much love and passion I have for what I do. Every one of them, from the intricacy of my designs, tells you a little story about me.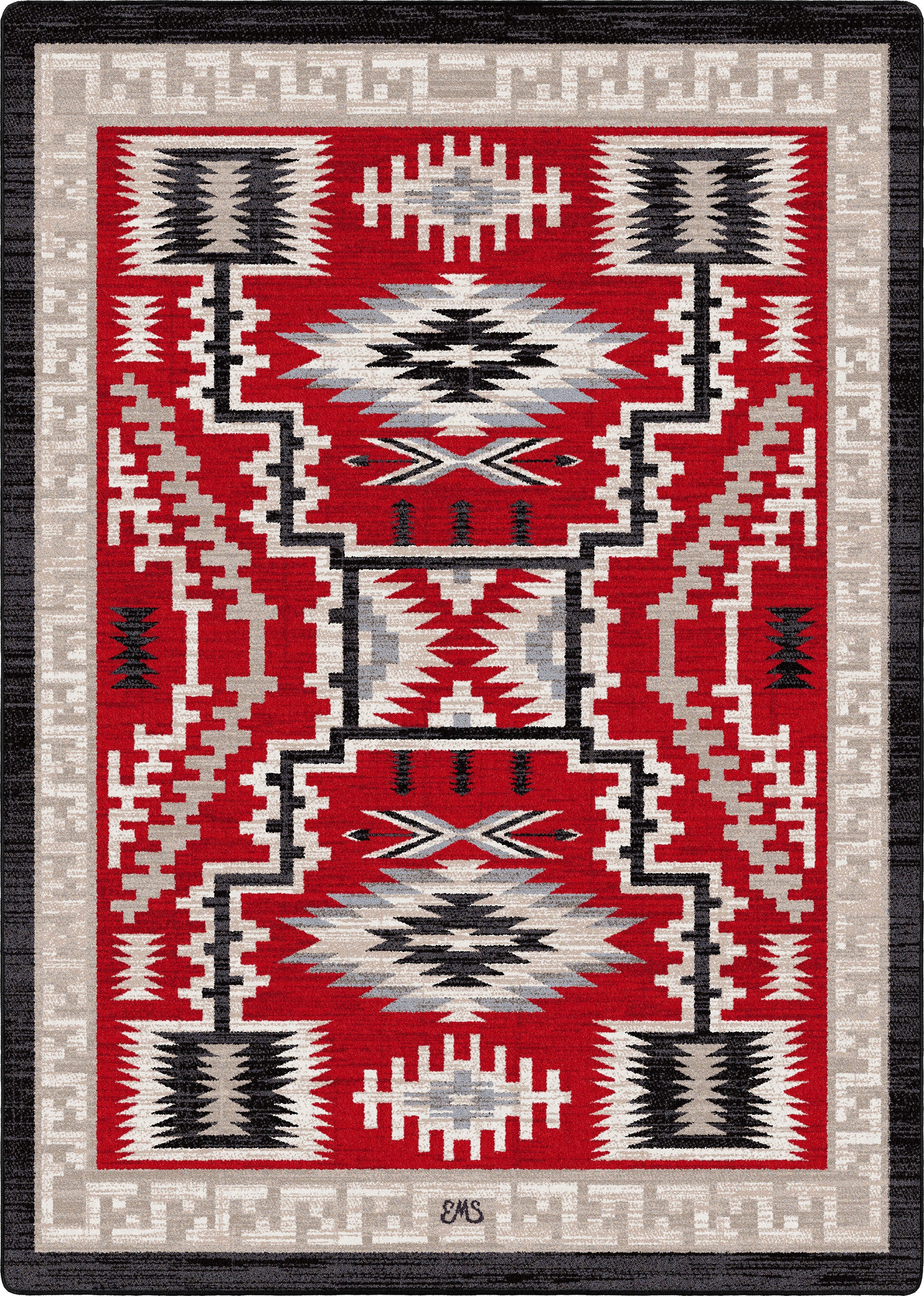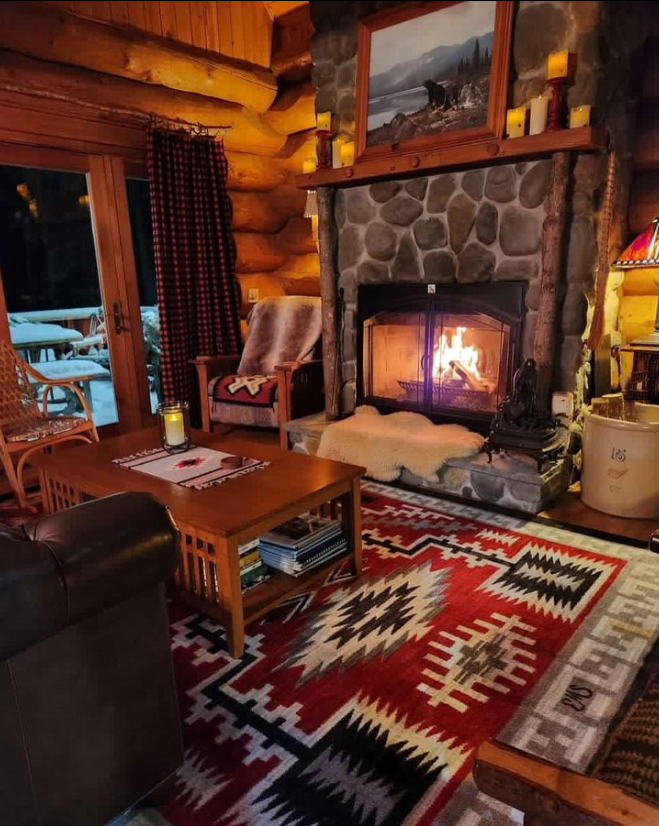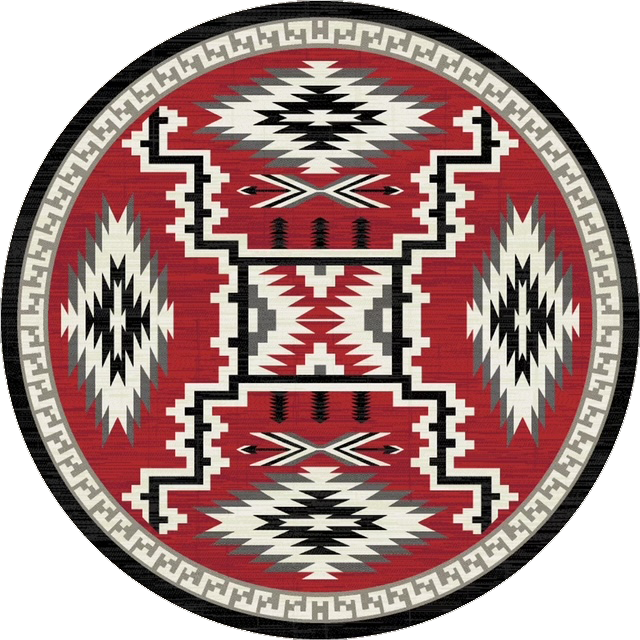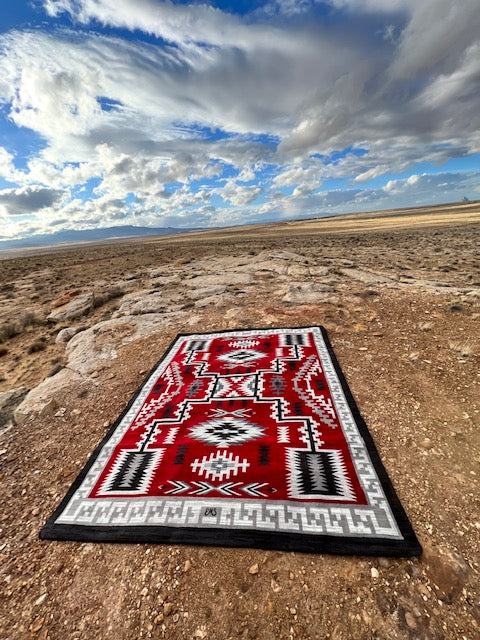 EMStanley Creations
Dream Receiver - Red
Machine-Made High Quality Rug
Regular price
$155.00 USD
Regular price
Sale price
$155.00 USD
Unit price
per
Sale
Sold out
Share
View full details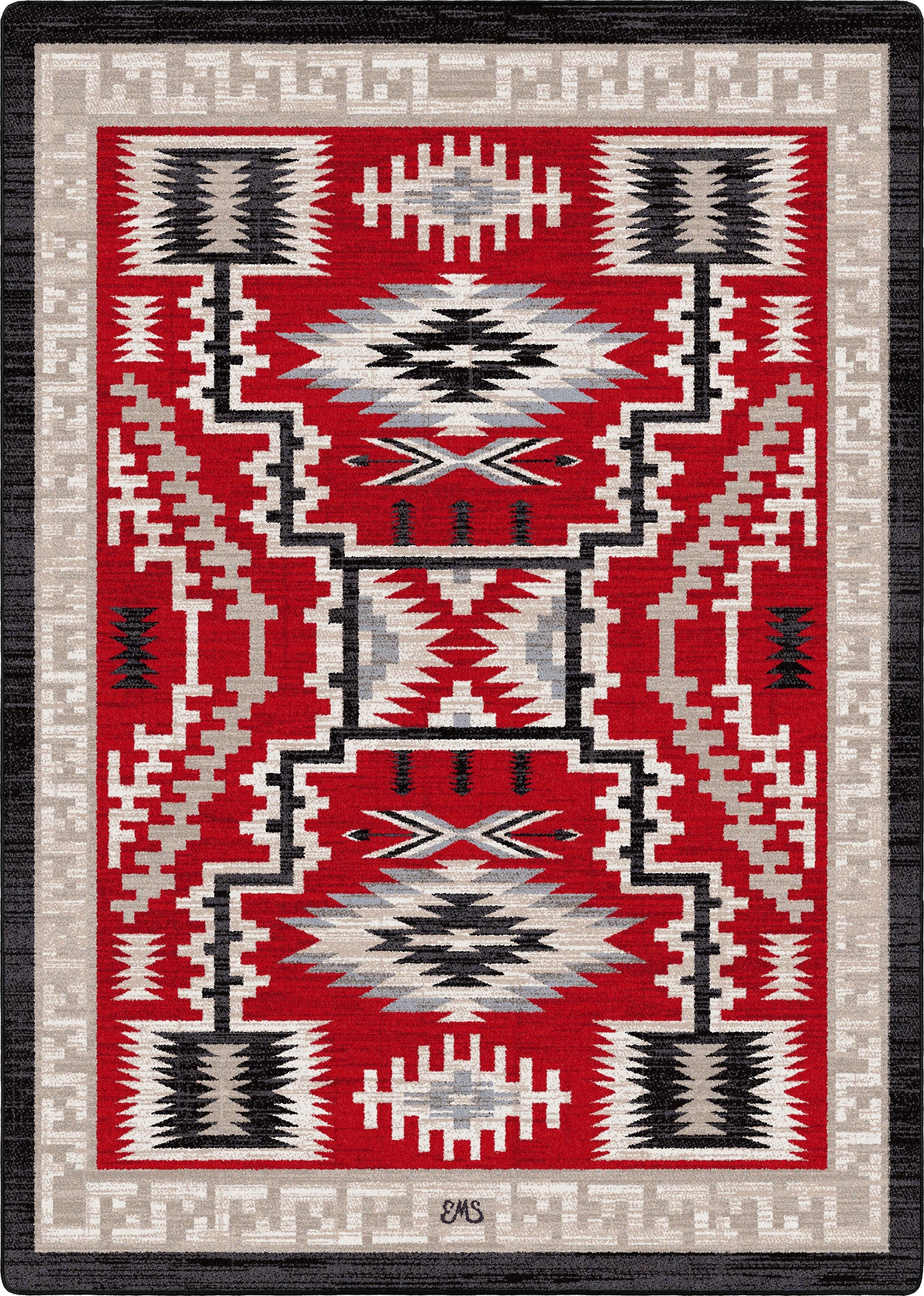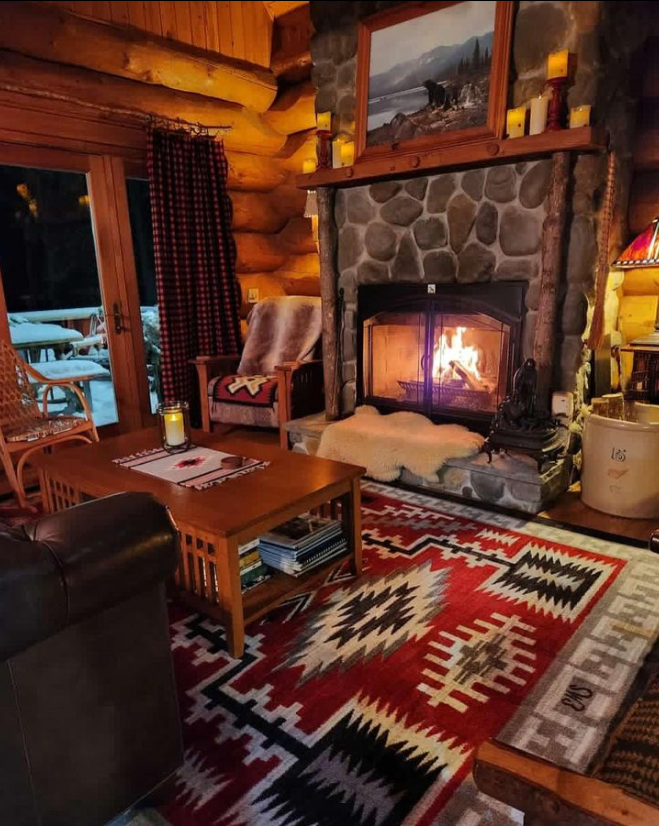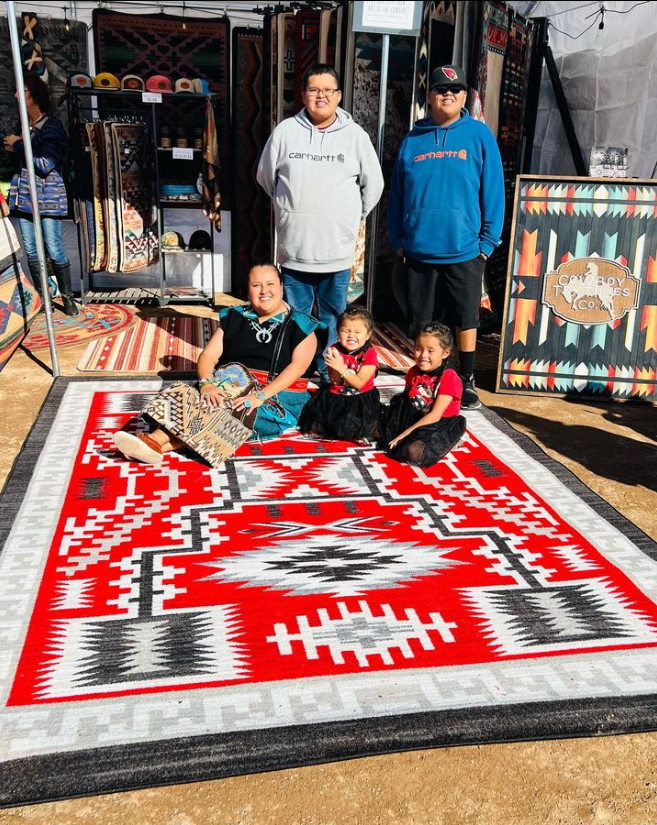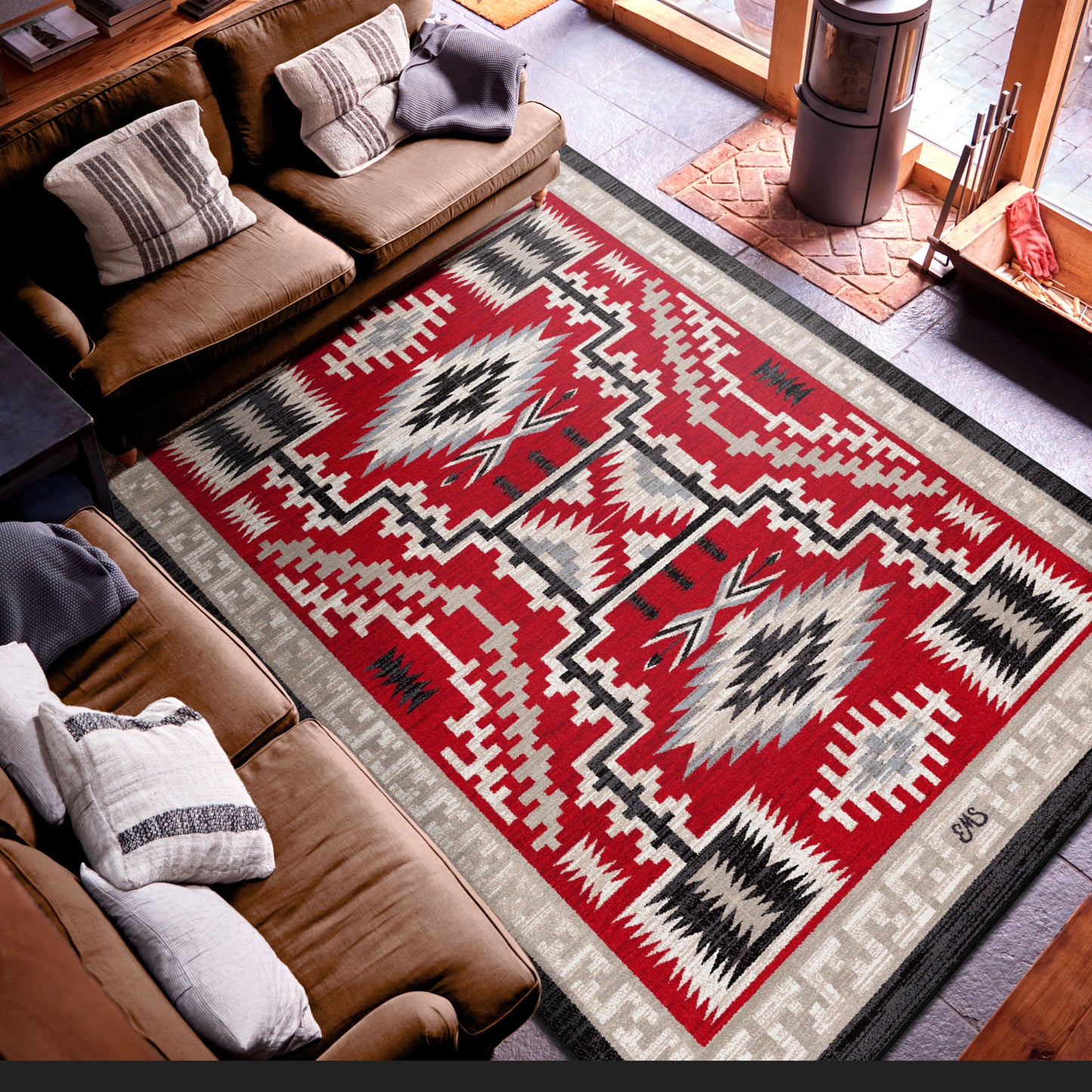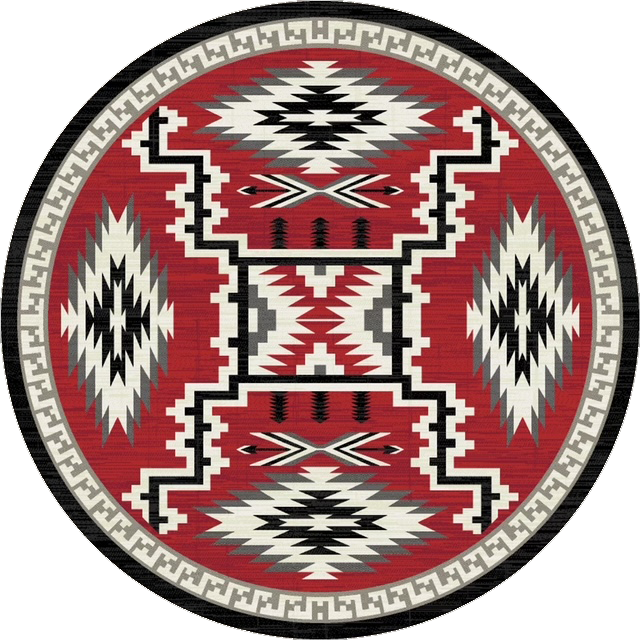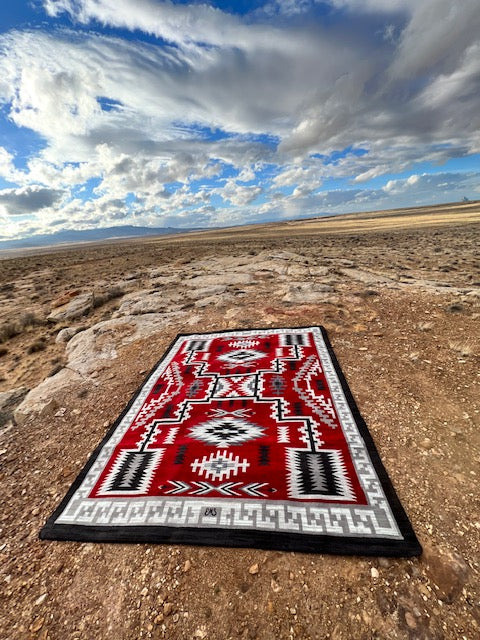 Premium and High Quality

Experience the durability and beauty of our rug designs, made with premium EnduraStran© Nylon. Our rugs are easy to clean, stain-resistant, and chemically treated to prevent fading, ensuring that they look beautiful for years to come. With a commercial-grade durability rating, our rugs are perfect for high-traffic areas in your home or business.

Mark of Authenticity

Discover the unique touch in my masterpiece, EMS, in every rug design. Look for the distinct initials on every rug to ensure its authenticity and quality. With years of experience in the industry, I dedicated myself to create beautiful and durable rug designs that bring warmth and style to any space.

Made in the Motherland

Experience the timeless beauty and rich cultural heritage of Navajo rug weaving with our machine-made rugs, inspired by the handcrafted techniques passed down through generations. Each rug is carefully crafted in the USA with precision and care, honoring the legacy of the Navajo people and American craftsmanship.
EMStanley Creations

P.O. Box 456
Waterflow, NM, 87421
505-340-8978
gena.kuhn89@gmail.com